About Us

We, Shyam Coal Corporation are acknowledged as a leading importer of Indonesian Coal Powder, Coal Based Activated Carbon, Coal Additives etc. Additionally, our company is associated with many profound vendors of Dominica and many other places from where we import Indonesian Coal, Indonesian Steam Coal etc. As an expert contender, we understand the needs of our clients and always work to exceed their expectations. They are aware of the fact that we are different from others and after associating with us they come to know that we think of them before any of our personal interests and gains. This makes them stay with us and proudly boast about about our services, which is one of the reasons of our enviable popularity today.

The Management
Our management team consists of diligent executives and experienced top management personnel. All our employees strive day and night to satisfy the needs of clients by delivering their consignments on time. Plus, the top management handles import channels and is responsible for strategy development.

Vision
Our vision is to regularly bring improvements to our services and make our clients proud of their decision of associating with us.

Group Companies
Today, we are catering to the needs of numerous great as well as renowned companies across India.
Winmax Plus Ceramic Pvt Ltd
Winmax Ceramic Pvt Ltd
Shree Hari Coal Corporation (Surat)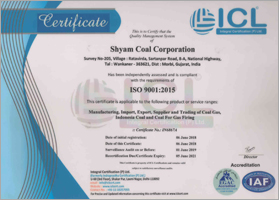 Read More